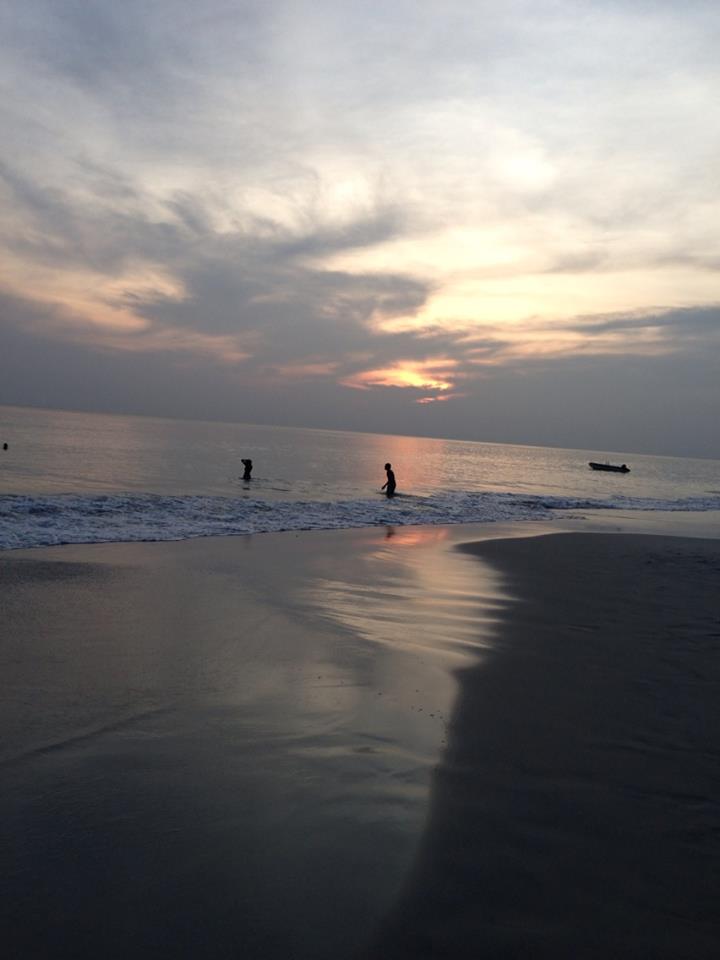 The Infiniti

The internationally acclaimed Infiniti is India's pioneering scuba diving live-aboard operating amazing journeys in the pristine Andaman Islands. Exploring the Andaman Islands with the Infiniti has recently been listed among top 25 luxury expereinces of India - Uber-posh holidays and indulgences of body & mind.
The Infiniti live-aboard was custom designed & specially constructed by divers for divers in Thailand [2013].
The Infiniti is a 39 meter (133 ft) all steel vessel with four decks

The Infiniti does journeys all over the extensive Andaman Islands from the southern islands of Cinque, Sisters to the very remote islands of Barren & Narcondam, accessing all the best dive sites in between. Diving the remote Andaman Islands with the Infiniti live-aboard is listed among top 20 experiences of India

The Infiniti is classed & certified by RINA, Italy for unrestricted navigation in the open sea

The Infiniti boasts world-class systems and equipment including emergency management systems, fire fighting appliances including a CO-2 room; and state of the art navigation & communication electronics.

All inside areas are air conditioned

Spacious guest rooms with en-suite bathrooms, picture windows, extra wide beds, plenty storage have been designed to maximize guest comfort and to make you feel right at home during your stay

Delicious & nutritious meals and refreshments are prepared in the onboard kitchen & served all day in the large dining room

There are multiple relaxation lounges including a large, beautiful indoor lounge well stocked with entertainment, a huge sundeck & an outdoor lounge

The Infiniti is equipped with all facilities for scuba diving with a large dive deck, an expert dive team, Bauer compressors, top of the line scuba equipment & two 5-meter RIBs (tenders)

The Infiniti is the only live-aboard operating in the huge area of the Andaman Islands, and the journeys are exclusive like no other

The Infiniti takes only upto 12 guests per trip.

The Infiniti hosts travellers from all over the world.

The Infiniti aimes to be an educationally aware dive travel vessel, with a specially designed "Andaman Naturalist" program conducted onboard

The Infiniti has received strong international acclaim from travellers, media & experts alike, and prominent media coverages If you want to dive in India, or want to visit the Andaman Islands, or just looking for an extra ordinary life expereince, the Infiniti is where you should head!
Leisure & Activities
Scuba diving:We are specialized in scuba diving with compressors, RIBs, top of the line scuba equipment and an incredible on-board dive team. We offer 3 to 4 dives a day including night dives, wreck dives, wall dives; and for non divers "Discover Scuba" dives - shallow dives closely with a dive guide. Come experience the living beauty of the ocean!

PADI courses: We are a PADI authorized dive boat and have a PADI dive team that can teach from Open Water diver courses to Rescue or Divemaster; and several specialties too. You will receive PADI certication that is valid for life and accepted worldwide. Special offers available!

Island excursions: Beach visits, rainforest walks & more at the Andamans' popular islands such as Havelock & Neil; or the uninhabited ones like Cinque or Sisters'

Underwater photography: The Infiniti is equipped with camera tables, fresh water tanks, charging areas, onboard computer with media center, plasma screens. On special request, instructor & equipment can be arranged if you'd like to learn a little

Snorkeling: Snorkeling in the clear waters of these uninhabited islands is a beautiful experience!

Barbecue Under the Stars: A beautiful nigh time barbecue on the sundesk under a clear, starlit island sky – it's a great end to a day of diving & a favorite of our onboard guests

Onboard Relaxation: The Infiniti offers several spaces for you to relax in - A large, nicely appointed indoor lounge, an outdoor lounge, the dining room plus the huge sundeck. Watch dramatic skyscapes, breathe freshest air in the world and spot dolphins dancing in the sea!

Dining: Delicious & nutritious meals & snacks are freshly prepared every day, including a hot breakfast. We also serve all-day tea, coffee, water & soft drinks. The cuisine is a good sampling of Indian delicacies and some continental/western fare also offered. A good vegetarian option is always available, and we will try to cater suitably to your dietary requirements too.

Stargazing: The remote Andaman Islands are far away from any mainland and the unpolluted, fresh air presents lovely opportunities for star gazing at night from the Infiniti's super large sundeck.

Well stocked libraries of books, movies, magazines & games

Andaman Naturalist: An Infiniti trip is more than a lovely holiday! We also offer an incredible educational "naturalist" program to give you a good awareness of the Andaman islands, their amazing ecology, underwater treasures & conservation challenges. Optionally, you can participate in "Reef Monitoring" to give real-time feedback to conservationists. Highly recommended!
[ Note: All activities may not be available on every trip. Please check with us beforehand. ]
Rooms, Lounges & Decks
Rooms: The Infiniti live-aboard has six (4 main deck & 2 upper deck) well-appointed guest rooms with an emphasis on comfort. All the guest rooms are large, air conditioned and nicely furnished with supersized twin beds, storage & ensuite bathrooms with hot water showers. Each room has large picture windows for breathtaking seaviews

Indoor lounge: Our beautiful, large indoor lounge is a popular choice for relaxing, and is also used as a "classroom" for learners. Here you will find well stocked libraries of DVDs, books, magazines & board games; and coolers filled with refreshments and munchies!

Outdoor lounge: The outdoor lounge is super for putting your feet up and relaxing with a drink as you take in gorgeous sea & island vistas

Sundeck: Our huge sundeck is much loved by everyone for lounging, sunbathing, yoga, night time barbecues, stargazing

Dive deck: The large dive deck is well organized and designed for easy kitting up & diving

Dining room: A large, nicely furnished room where meals & refreshments are served all day. The dining room is also used for dive briefings & discussions
Crew
The Infiniti has a highly qualified onboard team with a diverse skill set. There are three operational verticals onboard : shipping, diving & hospitality. Accordingly the crew is a team of captain, navigational officers, engineers; PADI divemasters & instructors; dedicated chef & assistant; and deck hands & boat boys. We understand that you have travelled a long way to get to this corner of the world, and look forward to showing you the amazing Andamans & to help you relax & enjoy your onboard stay.
Specifications
Length overall

:

39m

Beam

:

8m

Draft

:

1.8m

Cruising Speed

:

8 knots

Fuel capacity

:

26,000 liters
Water Capacity

:

20,000 liters

Engines

:

2 X 650 HP Cummins

Generator

:

2 X 80 KVA Cummins

Compressor

:

2 X 250 LPM BAUER

Water maker

:

Annovi Reverberi
Layout