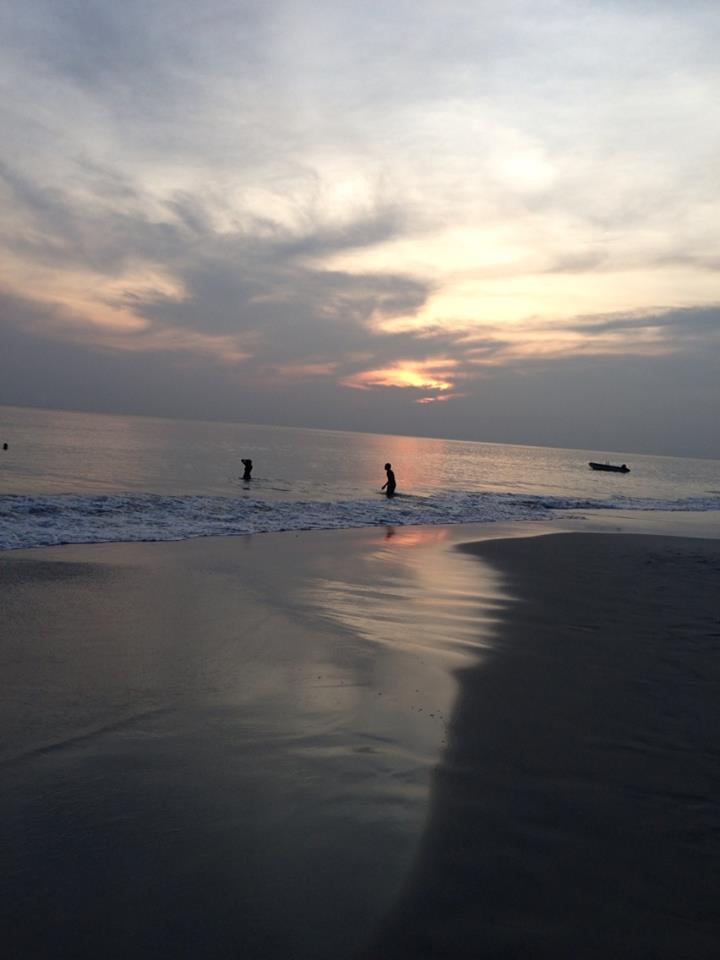 The Infiniti

The internationally acclaimed Infiniti , India's pioneering scuba diving live-aboard after operating amazing journeys in the pristine Andaman Islands is now moving to the Philippines. Exploring the Andaman Islands with the Infiniti has been listed among top 25 luxury experiences of India - Uber-posh holidays and indulgences of body & mind. Now come and explore the many islands, coral reefs and deep blue waters , rich with marine life, of the Philippines , aboard the luxurious and newly renovated Infiniti.
The Infiniti live-aboard was custom designed & specially constructed by divers for divers in Thailand [2013]. 
The Infiniti is a 39 meter (133 ft) all steel vessel with four decks.

The Infiniti is classed & certified by RINA, Italy for unrestricted navigation in the open sea.

The Infiniti boasts world-class systems and equipment including emergency management systems, fire fighting appliances including a CO-2 room; and state of the art navigation & communication electronics.

All inside areas are air conditioned.

Newly renovated, spacious guest rooms all with en-suite bathrooms, flat screen TVs, safety boxes, picture windows(deluxe cabin)/ portholes (standard cabins) and plenty storage have been designed to maximize guest comfort and to make you feel right at home during your stay.

Delicious & nutritious meals and refreshments are prepared in the onboard kitchen & served buffet style in the large dining room. Fresh fruits , snacks, alcoholic and non alcoholic beverages ( no extra charge) available.

There are multiple relaxation lounges including a beautiful indoor lounge well stocked with entertainment, a huge sundeck with cushioned loungers and hammocks & an outdoor lounge with a self serve beverage bar!

A brand new camera room with several charging stations, and plenty of counterspace, shelves and drawers for camera equipment and your photography requirements.

The Infiniti is equipped with all facilities for scuba diving with a large shaded dive deck, personal diving stations, an expert dive team, Bauer compressors, top of the line  scuba equipment, & two 5-meter RIBs (tenders) plus free nitrox refills.

The Infiniti hosts travelers from all over the world.

We at the Infiniti strive to provide you with memorable diving and an extraordinary life experience.
Leisure & Activities
Scuba diving: We are specialized in scuba diving with compressors, RIBs, top of the line scuba equipment and an incredible on-board dive team. We offer 3 to 4 dives a day including night dives, wreck dives, wall dives; and for non divers snorkeling around the pristine waters of the Philippines. Come experience the living beauty of the ocean!

Underwater photography: The Infiniti has a brand new camera room with several charging stations, counter space, shelves and drawers, onboard computer with media center, plasma screens, fresh water tanks for your camera equipment.

Snorkeling: Snorkeling in the clear and pristine blue waters of the Philippines is a beautiful experience!

Barbecue Under the Stars: A beautiful nigh time barbecue on the sundeck under a clear, starlit sky – it's a great end to a day of diving & a favorite of our onboard guests

Onboard Relaxation: The Infiniti offers several spaces for you to relax in - A nicely appointed indoor lounge, an outdoor lounge, the dining room plus the huge sundeck. Watch dramatic skyscapes, breathe freshest air in the world and spot dolphins dancing in the sea!

Dining: Delicious & nutritious meals & snacks are freshly prepared every day, including a hot breakfast. We also serve all-day tea, coffee, water & soft drinks. Alcoholic beverages are also available from our self serve refrigerator on the outer lounge and also in the dining room. Enjoy the delicious cuisine from around the world prepared daily by our world class and experienced chef. We will try to cater suitably to your dietary requirements too.

Stargazing: Sailing far from any mainland and the unpolluted, fresh air presents lovely opportunities for star gazing at night from the Infiniti's super large sundeck.

Well stocked libraries of books, movies, magazines & games
[ Note: All activities may not be available on every trip. Please check with us beforehand. ]
Rooms, Lounges & Decks
Rooms: The Infiniti live-aboard has newly renovated 11(5 lower, 4 main and 2 upper deck) well appointed guest rooms with an emphasis on comfort.

Indoor lounge: Our beautiful indoor lounge with its comfortable sofas and a big flat screen TV is a popular choice for relaxing. Here you will find well stocked libraries of DVDs, books, magazines & board games; and coolers filled with refreshments and munchies!

Outdoor lounge: The outdoor lounge is super for putting your feet up and relaxing with a drink as you take in gorgeous sea & island vistas

Sundeck: Our huge sundeck with its cushioned loungers and hammocks is much loved by everyone for lounging, sunbathing, yoga, night time barbecues, stargazing

Dive deck: The large dive deck with personal dive stations, fresh water rinsing areas is well organized and designed for easy kitting up & diving. Free nitrox is available too

Dining room: A large, nicely furnished room where scrumptious meals & refreshments are served all day. The dining room is also used for dive briefings & discussions
Crew
The Infiniti has a highly qualified onboard team with a diverse skill set. There are three operational verticals onboard: shipping, diving & hospitality. Accordingly the crew is a team of captain, navigational officers, engineers; PADI dive masters; dedicated chef & assistant; and deck hands & boat boys. We understand that you have travelled a long way to get to this corner of the world, and look forward to showing you the amazing Philippines & to help you relax & enjoy your onboard stay. 
Specifications
Length overall

:

39m

Beam

:

8m

Draft

:

1.8m

Cruising Speed

:

8 knots

Fuel capacity

:

26,000 liters
Water Capacity

:

20,000 liters

Engines

:

2 X 650 HP Cummins

Generator

:

2 X 80 KVA Cummins

Compressor

:

2 X 250 LPM BAUER

Water maker

:

Annovi Reverberi
Layout