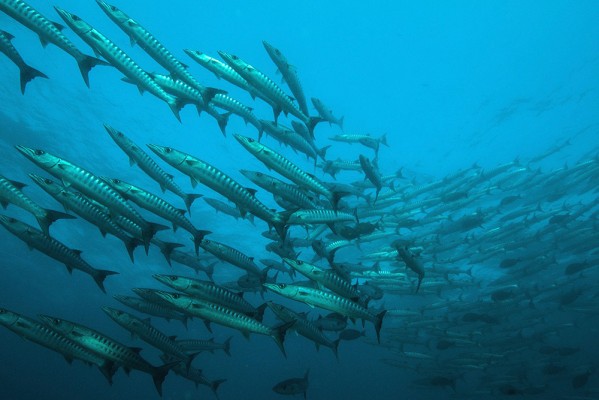 Breaking news!
Team Infiniti has discovered a new five star dive site at North Cinque Island described as "fantastic! Mobula rays, Eagle rays, Giant Trevallies, Pilot jacks, silver jacks, barracuda and thousands of snappers & fusiliers" Yes, thousands!
We have earlier too discovered new sites across the islands, from Cinque to Sisters' to even that remote, surreal Narcondam Island.
It is, of course, amazing to be the first live-aboard in this vast beautiful area of the Indian Ocean; diving almost every day from October to May and discovering stunning underwater worlds.
Now the Infiniti's southern islands itinerary features several five star dive sites at Cinque, Passage, Fish Rock, plus the wreck at chidia tapu, bio luminescent night diving at Cinque/Passage, beaches at Cinque & Sisters and more!
Come discover the living beauty of the ocean with the Infiniti's team of pro divers, instructors & naturalists