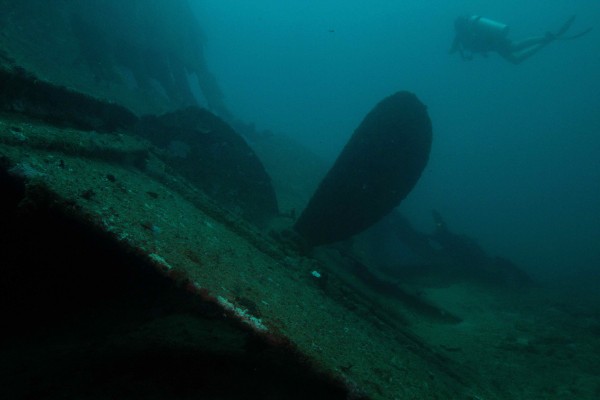 Diving the Andaman Islands Wreck with the Infiniti live-aboard
The "Infiniti live-aboard" is India's first scuba-diving live-aboard, operating in the Andaman Islands. Our live-aboard dive trips are fully hosted, catered & guided with a highly qualified onboard team with a diverse skill set.
We do journeys all over the Andaman Islands area, including some remote islands that are otherwise inaccessible. We attract travellers & divers from all over the world including very experienced divers who are global legends in diving. We have elevated the diving scene of India to a new level, and have helped to establish Andaman Islands as a notable diving destination in the world.
We dive at all the best dive sites of the islands, including the hundred-year old Andaman Islands wreck at Chidiya Tapu. This dive site is included as part of our popular itinerary "Best of the southern islands including the Andaman Islands Wreck & Fish Rock" (offered in options of 5nights or 6 nights)
The dive site is absolutely stunning, among the best dive sites in the Andaman Islands.
Sunil Bakshi, founder of the Infiniti live-aboard says, " We have taken several of our divers to this amazing, mysterious wreck and everyone has been mesmerized by it – even those who've dived many places in the world and are not new to underwater wonders. Its one of those rare five star dive sites where excellent visibility up to 35m, coral & unbelievably diverse & abundant marine life all come together. It's a huge wreck, nearly 70 meters long.. This wreck acts as an artificial reef offering protection to marine life from larger predators and has become a haven and habitat for plentiful marine life such as Giant trevally, yellow-tail snappers, blue-striped snappers, jacks, napoleon wrasse, barracuda, lionfish, batfish and many more too. Also, it serves as an important breeding ground and nursery for juvenile fish families and has become an integral part of the marine eco system.."
For more information about the Infiniti, please see: www.infinitiliveaboard.com
Or contact: [email protected]