Departure Port: Puerto Princessa
Return Port: Puerto Princessa
Length of the Trip: 7 Days 6 Nights
Experience Level: Advanced Open Water Certified
Our Guide will pick you up from the airport or your hotel and bring you to the Infiniti, where after a brief welcome and safety briefing, you will be assigned cabins. The cruise director will have a full dive schedule ready for you.
Diving Tubbataha Reefs Natural Park, a UNESCO World Heritage Site, is on almost every divers bucket list and rightfully so. Located in the Sulu Sea, and about half a day s boat ride from any major town, it is one of Asia's best diving spots. Tubbataha Reef is made of two coral Atolls-The North Atoll and the South Atoll.
With over 600 species of fish and 300 species of corals, nesting turtles, dozen species of sharks and dolphins, it offers a vastly biodiverse diving experience!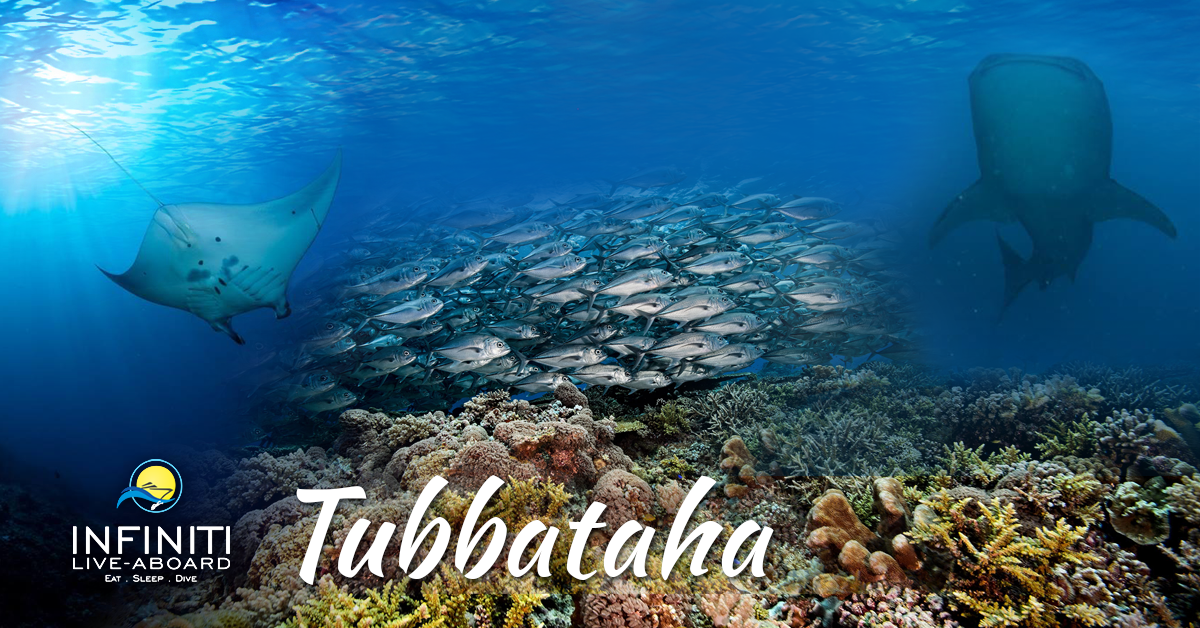 Dive Sites
The dive sites visited on this trip include and are not limited to the Malayan wreck, Wall Street, Amos rock, shark Airport, Washing Machine and the ranger station on the North Atoll. On the South Atoll, we will visit South West Wall, Staghorn Point, Delsan Wreck, Black Wreck and T wreck.
On the way back we will dive the famous Jessie Beazley Reef located north west of the North Atoll.
Marine Life: Nurse sharks, white tip, black tip, and grey reef sharks can be seen patrolling these waters in large numbers. Manta rays eagle rays can be seen closer to the surface along with endangered green turtles and hawksbill turtles. Giant trevallies, red snappers, groupers, barracudas and Spanish mackerel and other large fish are also seen in the reefs of Tubbataha. Pygmy horses, small reef fish and anemone fish often hide in the giant gorgonian fan corals and other hard and soft corals.
Please Note: This is a sample itinerary and our cruise director can modify the route according to the weather, currents and diving conditions. We wish to give you the best diving experience of the region, but safety of all on board is the foremost concern and we will do our best to offer alternate locations in case any of the listed sites is not accessible at the time.